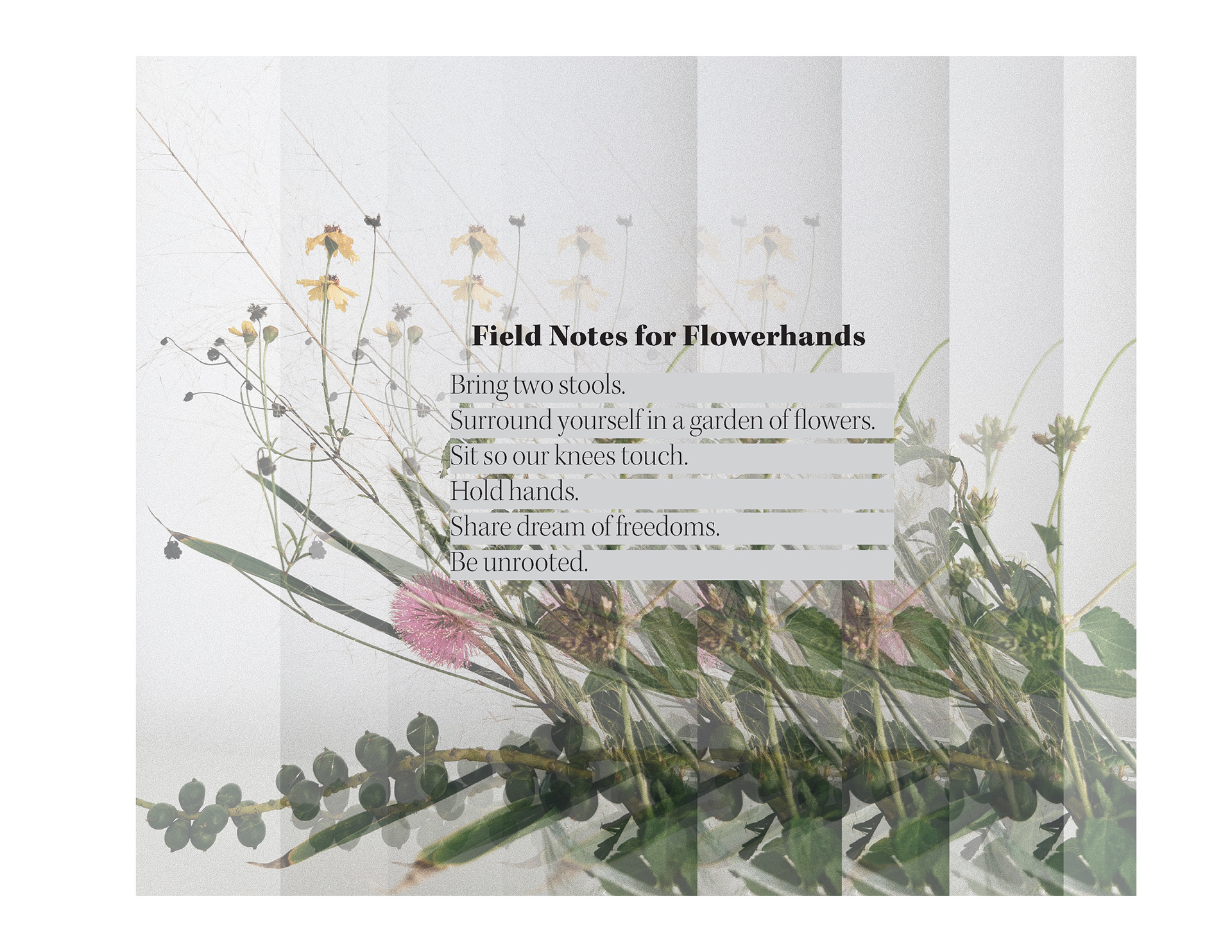 Bongseonhwa Flowerhands
is a natural nail dye workshop based in the traditional practices of Korean 
women dyeing their nails using the petals and leaves of the rose balsam (
impatiens balsamina
) flower.
Flowerhands
explores care as collective liberation and invites participants to ask:
What can inheritance rooted in joy look like?
Why is joy and beauty so subversive for some but a commodity for others?
The bongseonhwa flowers and seeds are from the 
garden my mother and I tended during the height of 
the pandemic quarantine and grief. They were originally 
sourced from
Strictly Medicinal Seeds
, a family owned 
farm that is organically certified, GMO-free, untreated, 
open-pollinated, and seed-saver friendly. The growers 
believe in the seeds remaining in public domain and does not claim IP or patent their seeds and plants.
The core of
Flowerhands
is for it to always 
be free for anyone willing to participate. I think of Bell 
Hooks and her call for
love as a revolutionary act
. I think 
of poet Li Young Lee's
From Blossoms
: 
to take what we love inside/ to carry within us an orchard, to eat/not only the skin, but the shade/not only the sugar, but the days.
My art and activism practice is rooted in embodied 
practices of care at every intersection we can imagine and reimagine together.