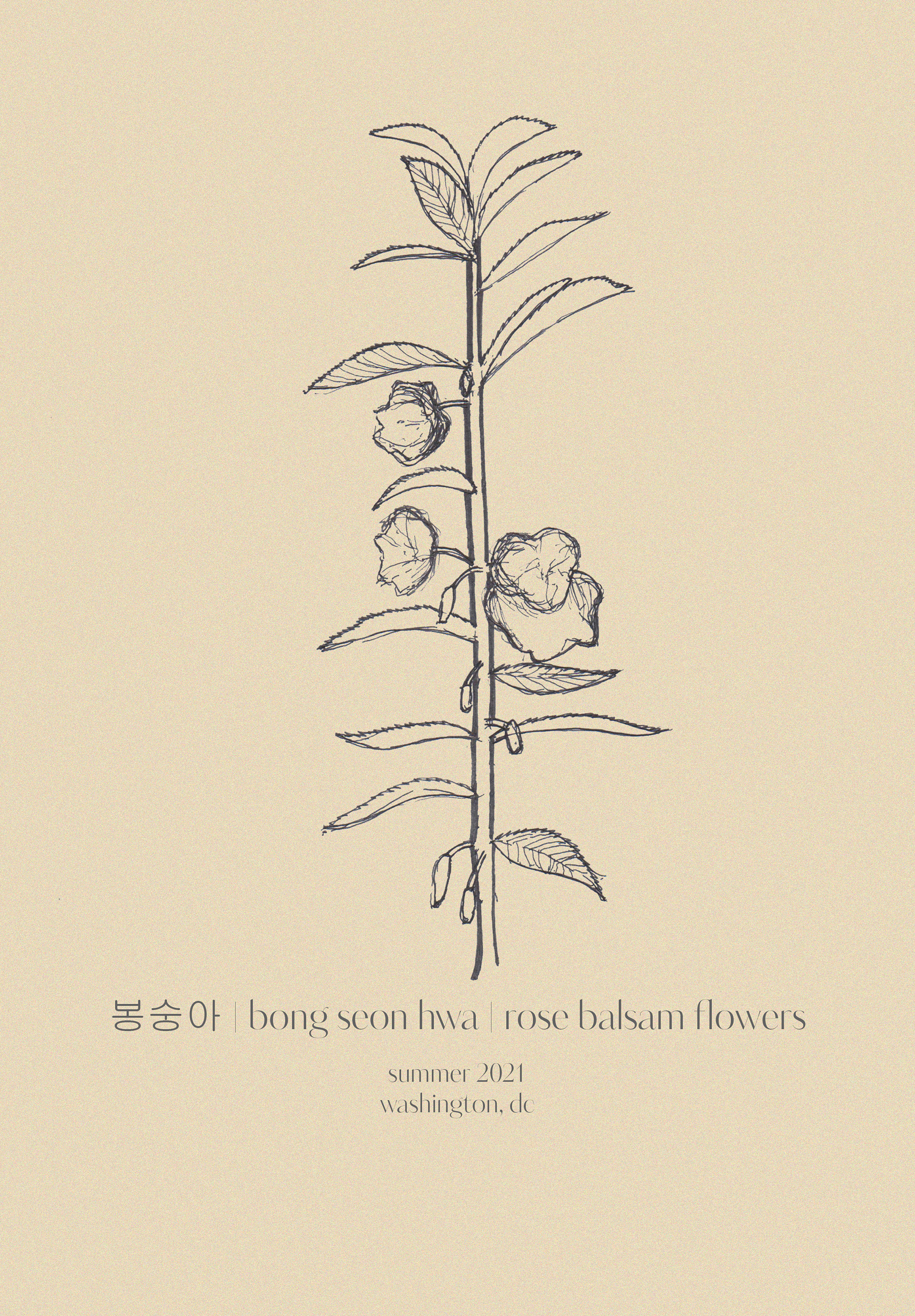 A childhood memory shared by most if not all Korean women of my mother's generation is the traditional practice of using
bong seon hwa
(wild rose balsam) flowers as a natural nail dye. H
er and her friends would pick the wild flowers, crush them up with found pebbles and rocks, balance the paste on their fingertips, and teasing one another by swatting the paste off each other's hands. 
In collaboration with
Fiber With A Cause
and
Dreaming Out Loud
's heritage garden, and residents planting the seeds in personal gardens across the DC Metro Area -- this project will source from locally grown rose balsams for a socially distanced workshop. The workshop aims to challenge participants to reconsider what it means to create more gender inclusive self care spaces, amplifying trans and gender nonconforming communities. 
Included in the workshop will be a take home natural nail dye kit and a collaborative zine by trans and gender nonbinary artists that examines the role of language when it comes to solidarity and care.
​​​​​​​