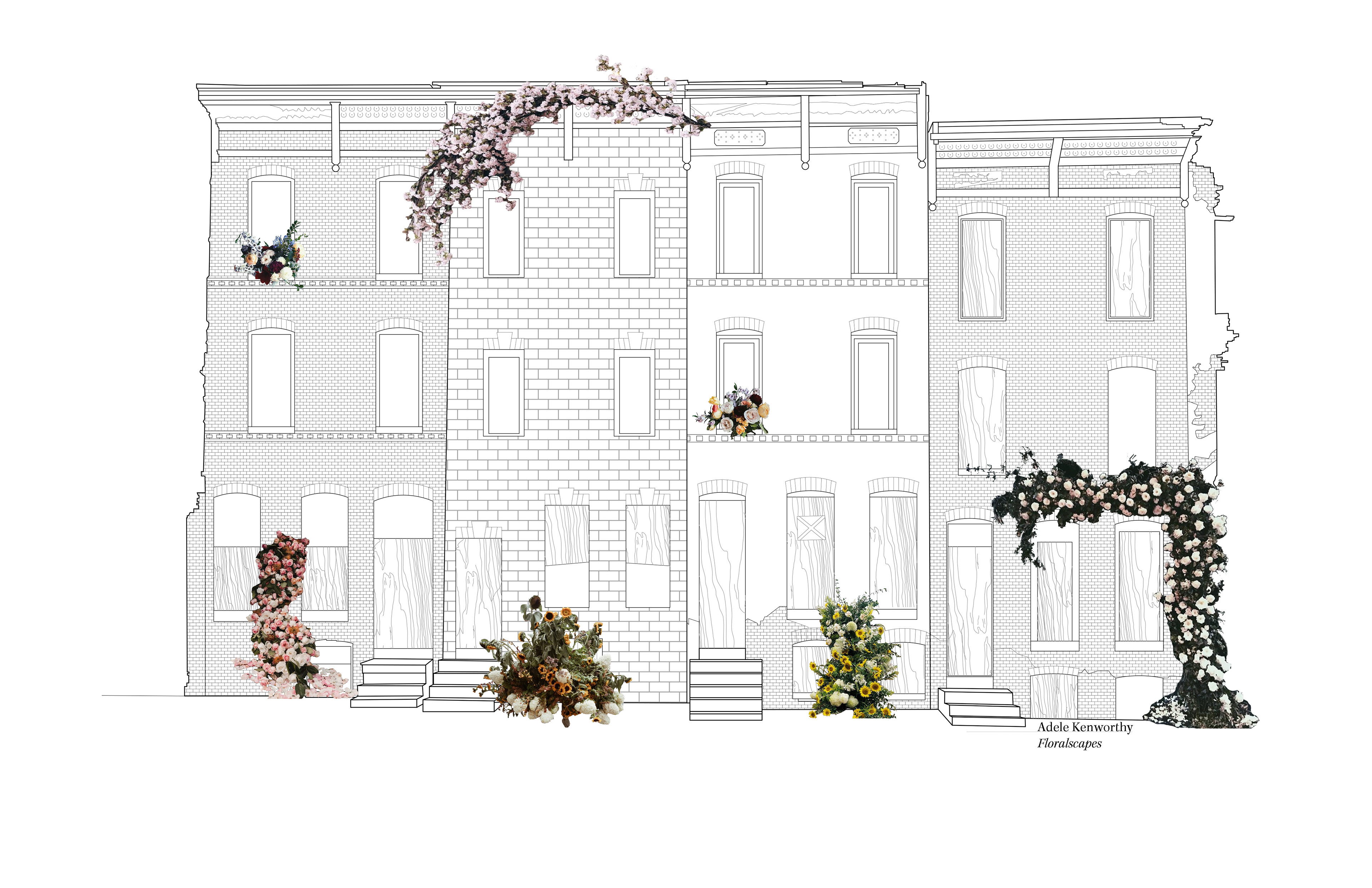 Floralscapes is a multi-site botanical public art series. Centering art as the catalyst for change, the living murals and structures of Floralscapes are an expression of community power and a rejection of gentrification and displacement. ​​​​​​​
Rerooting the dialogue to challenge the status quo on how cities approach development — highlighting why certain communities are allowed to experience blight while others don't; advocating for alternative models specifically the community land trust model; and listening when a community expresses what development means to them.
When I was little, my mom and I would take walks together in the summertime just before sunset. What I remember most from our walks are the wild white clover flowers that my mom picked and fashioned into floral jewelry for me. Despite our language and cultural barriers as first and second-generation Americans, for us flowers spoke a universal language -- something meant to be shared, to be seen, and to honor. Flowers are for celebrating, for grieving, for saying that we are important.
Floralscapes invites you to revel in the strength and resilience of the multiplicities of your identity and lived experience — it lifts up the idea that there are many ways to see and tell the same story.
Flowers are the medium for this project not only because they are what I remember most from happy moments of my childhood, but also because they are a microcosm for what happens to people and communities when natural paths of connection are severed through the inequitable design of the built environment.
What happens when radical community care - through coalitional labor and mutual aid, through solidarity over charity - is an option?
How can socially-engaged art serve as an embodied practice of care?